Jacksonville House Cleaning & Maid Service
Are you tired of spending your free time house cleaning? Have you been disappointed by another maid service? While occupational employment data from the U.S. Bureau of Labor Statistics (BLS) shows there are over 795,000 housekeepers in America, not all are reliable.
But we provide award-winning house cleaning and maid services throughout Jacksonville, FL, and we would be happy to add your home to our growing list of satisfied customers. We are the professional cleaning company you can trust to keep your home in pristine condition.

Professional House Cleaning With a Personal Touch
Our home cleaning services provide a personalized approach to restoring your home. We believe your home is your castle, so we work diligently to provide high-quality cleaning services.
When our cleaners are inside your residence, we treat your home with the same care and respect we apply to our own. We show up on time, come prepared with deep-cleaning tools, and work hard to remove stubborn dirt and buildup hiding in every nook and cranny.
We have been providing maid and house cleaning services to Jacksonville residents since 2009. Our customers rave about our attention to detail and efficient care while claiming no other service cleans as thoroughly as our team.
Our House Cleaners Care About Your Home
You can trust that we will provide an exceptional house cleaning experience and that you will feel comfortable having our team in your home. We strive to be the Duval County home cleaning company you can trust to take care of your home with or without your supervision.
Our home cleaners undergo state and national criminal background checks before joining our team, and we never use subcontractors. That way, you can feel confident that the professionals with a key to your home are trustworthy, respectful, and capable of doing a thorough job.
In addition, all of our cleaners go through our rigorous maid service training program, where they learn the importance of providing excellent services while respecting our customers' homes. Team members also abide by our no-smoking while on-site rule, so you don't have to worry about your residence smelling like an ashtray after your appointment.
Professional Cleaning Services for Jacksonville Homes
Every home is different, and each residence requires specialized cleaning services. That's why our team offers a variety of cleaning schedules designed to accommodate your needs. Our cleaning treatments include:
Weekly, biweekly, and monthly cleaning service appointments

One time detailing or deep cleaning treatments

Construction cleanup services
If you don't see what you are looking for, contact our team to discuss your Jacksonville house cleaning and maid service needs with one of our service reps.
Our Expert House Cleaning Process
Our professional approach ensures a clean and healthy environment in your home. We strive to render top-notch cleaning procedures at affordable prices for Duval County residents.
Some cleaning companies will send a whole army of people to clean your house. This is inefficient, expensive, and can be overwhelming for homeowners. In addition, with some of the franchise operations, you never know who will be at your house on any given day, and the idea of strangers in your home is unsettling.
With our organization, we work in teams of two. We dedicate a group specifically for your house, so you see the same faces during every appointment. That way, you receive peace of mind knowing your cleaners know how to scrub your home just the way you like it.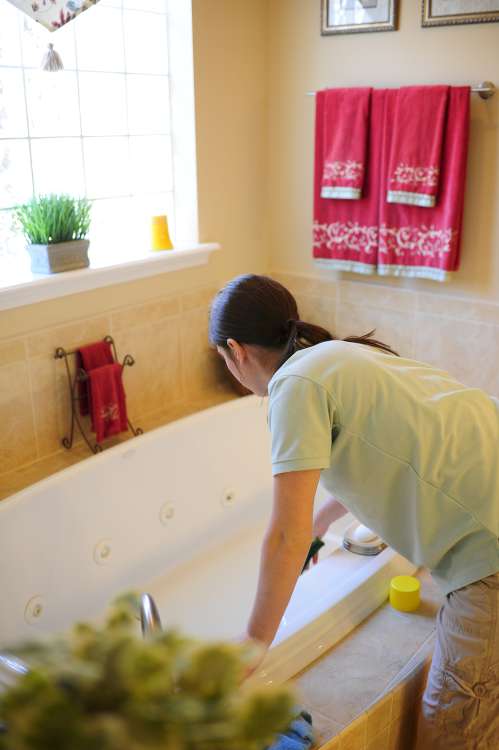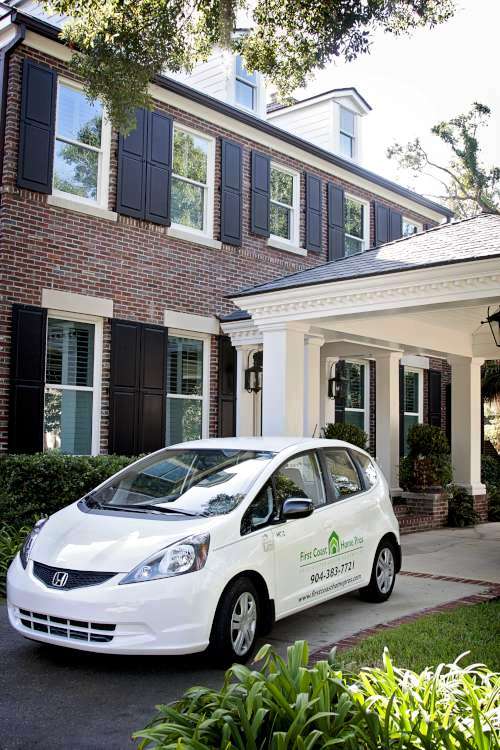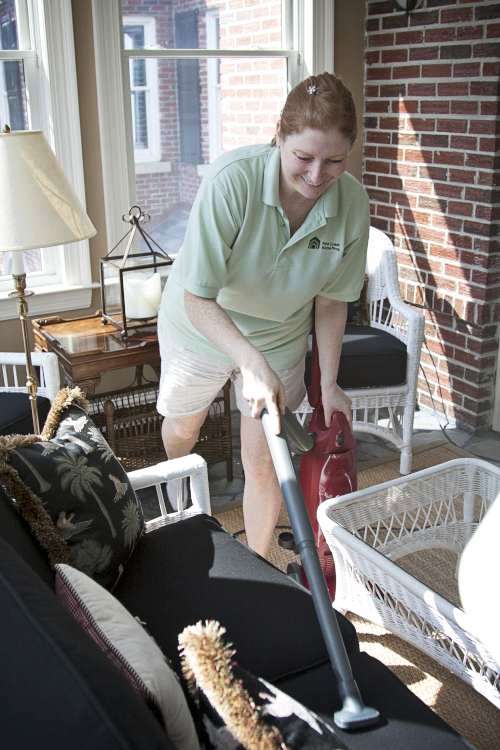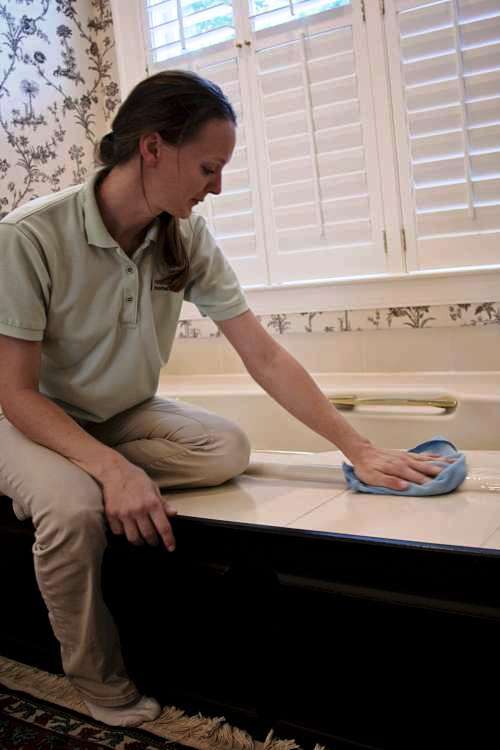 What to Expect From Our Jacksonville Housekeeping Services
The most significant benefit you receive from hiring a professional maid service in Jacksonville is time. According to the NY Post, the average American spends over 23 hours doing housework a month, totaling nearly six hours a week. When you hire our cleaning pros, we take care of your house so you can spend your time taking care of other tasks.

We are proud to offer a variety of interior and exterior house cleaning solutions, such as:
Jacksonville Maid Service 100% Guarantee
Customer service is an essential value to our team, and we strive to exceed expectations during every appointment. That's why we offer 100% guarantees for our Jacksonville house cleaning and maid services.
The guarantee covers a one-week period where you can inspect our handiwork and make sure we completed the job to your satisfaction. During this timeframe, if you are not completely satisfied with our house cleaning services (outside of everyday dirt and debris buildup), let us know. We will address your concerns and take action to make things right.
Make a House Cleaning and Maid Service Appointment Now
If you need house cleaning and maid services in Jacksonville, First Coast Home Pros is the team for the job. We are the trusted cleaning experts you can depend on to remove dust, sanitize surfaces, and keep your home in excellent condition.
Contact us now to learn more about our housekeeping services and to schedule your first appointment.