Jacksonville Upholstery Cleaning Service
Our upholstery cleaning services are excellent choices for your:
sofas and sectional sofas
loveseats and settees
chairs and ottomans
dining room chairs
all types of upholstery
In order to maintain the appearance of your furniture and to prevent premature wear, manufacturers recommend professional upholstery cleaning of your furniture every 12-24 months. Our upholstery cleaning services are guaranteed to safely and effectively revitalize your upholstered furniture with the highest standard of care and quality. If you want the most thorough and luxurious upholstery cleaning service available for your furniture, First Coast Home Pros is the right company for the job.
Dry Cleaning vs. Hot Water Extraction?
Manufacturers recommend different methods of cleaning for different fabrics. At First Coast Home Pros, we pride ourselves on our knowledge of furniture and the materials with which each piece is constructed so that we can know the most effective method to clean your furniture safely. Our equipment, techniques, and expertise make First Coast Home Pros the best choice for your upholstery cleaning needs.
For many types of upholstered furniture, we use the steam cleaning / hot water extraction method to give your furniture a deep cleaning with our truck mounted equipment. The IICRC maintains that hot water extraction is the most thorough upholstery cleaning process available, so we opt for this method whenever possible. However, many situations call for dry cleaning your upholstered fabrics, or possibly even using a dry foam cleaning process. We are trained in all of these upholstery cleaning techniques, and we can also deodorize and apply protection to your furniture as desired.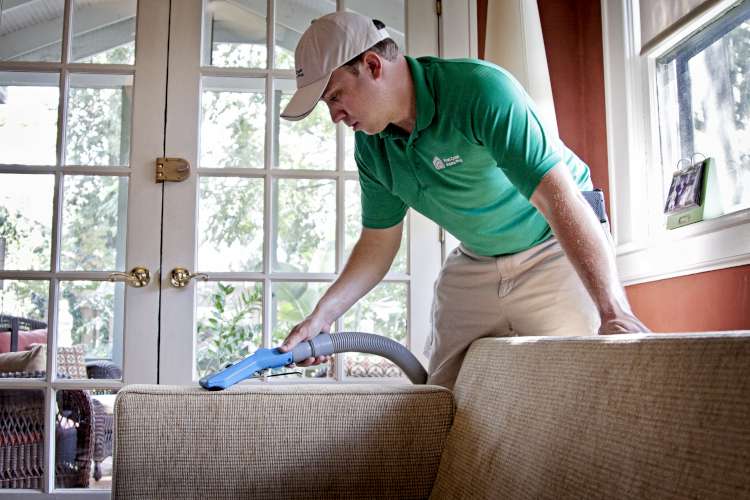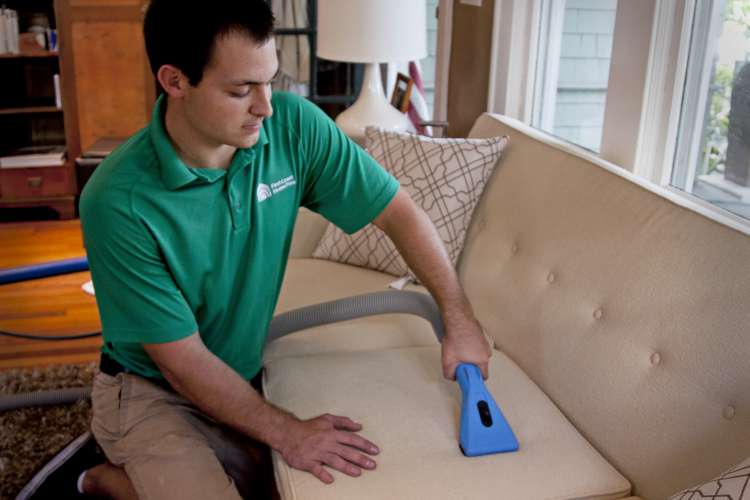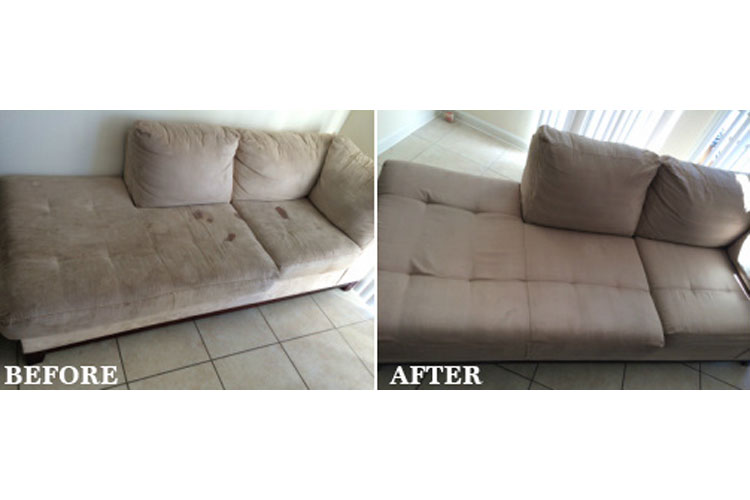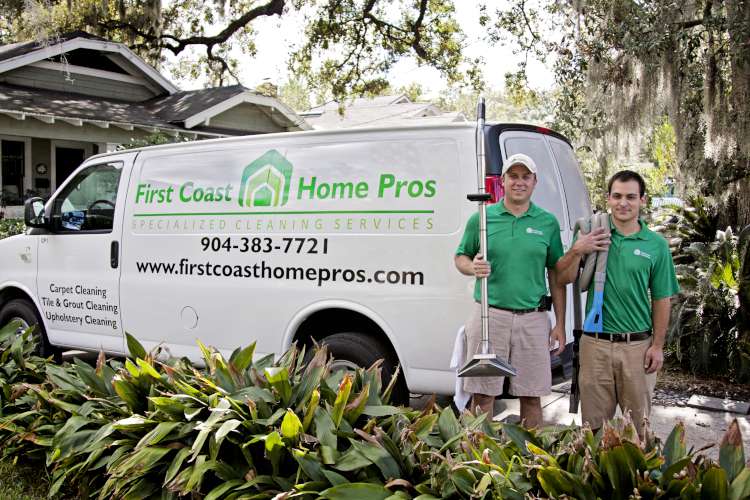 fchp_oakst_proofs_016-750
fchp_oakst_proofs_133-750
fchp_oakst_proofs_150-750
upholsterycleaningbeforeaft
fchp_oakst_proofs_028-750
We 100% guarantee our upholstery cleaning services for 1 week (excluding normal accumulation of dirt and debris).  This guarantee period is meant to give you adequate time to be sure the job has been done properly and to your satisfaction.  If during this period you are not satisfied with the work that was done for any reason, please contact us so we can make it right.
Upholstery Cleaning Tips
Did You Know – Your upholstered furniture can be well maintained simply by regular dry dusting and vacuuming on your part?  We estimate that this will take care of 80% of the dust, soil, and dander that accumulates in the upholstery fibers.  For the other 20%, the IICRC recommends that your upholstered furniture be professionally cleaned by a certified technician every 12 – 24 months.  Please
contact First Coast Home Pros
for more information, or visit our
upholstery cleaning
page to learn more about our services.
You can also visit the IICRC's web site for more information about recommended furniture care and upholstery cleaning techniques.
—–
For more information or to schedule a consultation, please call 904.383.7721 or email service@firstcoasthomepros.com.