Jacksonville Wood Floor Cleaning Service
Your wood floors are a beautiful and important feature of your home. Proper maintenance of your flooring, whether solid hardwood or engineered wood, is imperative to preserve it and prevent costly traditional sanding and refinishing projects. Our professional hardwood maintenance systems will properly clean and provide a new protective coating to the floor. It will protect and add value to your investment while giving it a beautiful aesthetic as well. The cost to replace or sand and finish a hardwood floor is very expensive and disruptive, while our dustless cleaning and recoating process can add years to your floor while minimizing inconvenience to you.
Our wood floor cleaning system is a two step process that aggressively cleans dirt, grease, hair, dust, built up residue, and other contaminants, adding beauty to tired looking floors and bringing back the luster to the floor. Using a very low moisture wood cleaning process, we first clean the floor with a high alkalinity aggressive wood floor cleaner, followed by an alcohol based cleaner to neutralize the floor and prepare it for a finish coat, if desired. The hardwood floor cleaning process can be performed as a stand alone maintenance procedure or it can be performed in preparation for a finish coat. The finish coat will restore a uniform sheen to the floor and can be applied in either a satin or gloss sheen.
The refinisher maintenance coating is a waterbased urethane finish, which has numerous advantages to outdated oil based products. First, it dries and cures very quickly, which minimizes inconvenience to you. It also is a low VOC finish, which is less harmful and has less unpleasant fumes and is a more "green" choice for your flooring. Additionally, innovated nanotechnology particles make this finish one of the most durable coatings for wood flooring protection.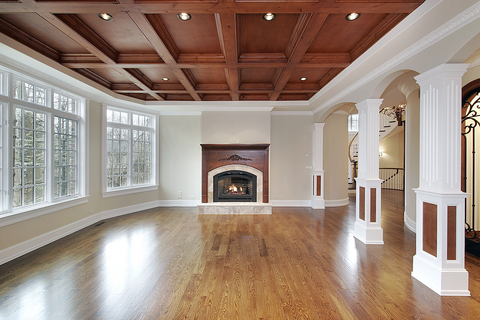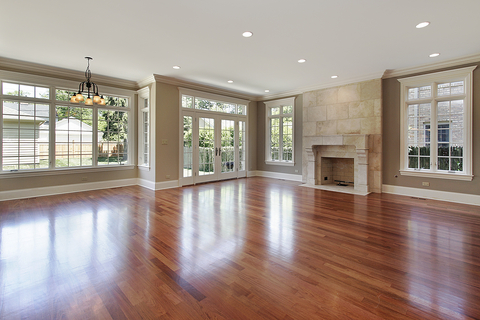 Wood Floor Cleaning Satin Two
Wood Floor Cleaning Satin One
In some circumstances, floors that have suffered extensive abuse and have wood showing through the finish, variations in color of the stain, deep cracks, scratches, indentations, or discoloration from pet stains may require a traditional sanding and refinishing process in order to restore. Special considerations may be needed in situations where wood floors have been maintained using a paste wax, acrylic wax, or an acrylic floor polish. For more information about our wood floor cleaning and finishing system, we recommend an in home estimate to determine the best steps to take for your floor.
We 100% guarantee our wood floor cleaning service for 1 month (excluding normal accumulation of dirt and debris).
—–
For more information or to schedule a free estimate, please call 904.383.7721 or email service@firstcoasthomepros.com.