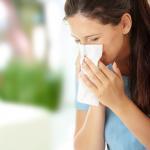 For many homeowners who suffer from allergies, they find that air duct cleaning Jacksonville Beach FL helps them to breathe easier after the cleaning is completed. Even though many homeowners report an improvement in the quality of air inside of the home, many people aren't convinced about how effective the cleaning truly is for their home. Air duct cleaning Jacksonville Beach FL can help to improve overall health and prevent the symptoms of asthma. Even though it might cost you a little out of pocket for the cleaning initially, the benefits can exceed the amount of money you have to spend in the beginning.
Many experts will tell you that getting rid of mold, which is one of the common triggers in asthma attacks, is one of the main reasons to have your ducts cleaned. If you notice visible signs of mold on your ducts or other components of the HVAC system, if the system has had a lot of mice making their way through it, or if you notice an extensive amount of dust exiting through the supply diffusers, you need to get an air duct cleaning Jacksonville Beach FL. Visible mold growth is going to occur if there is a lot of moisture entering the HVAC system somewhere along the line, so you want to get everything inspected and taken care of right away to prevent further problems.
Keep these tips in mind if you are considering having your ducts cleaned.
– Make sure the mold is completely removed. Are you tempted by some of the discounts or coupons that you see for per vent air duct cleaning Jacksonville Beach FL? The main reason why you are cleaning your ducts is to eliminate mold from your system. Mold will grow inside all of your air ducts. You need someone who is going to do more than just vacuum your vents out.
– Consider replacing your air ducts entirely. If your air ducts have a great deal of mold in them, you might want to consider having all of the duct materials replaced instead of going through them and cleaning them out. The last thing you want is to have any trace of mold left behind that could come back and start growing again, so replacement might be the best option for you.
– Don't hesitate to ask questions. If you are told that there is mold in your ducts, ask to see where it is and have the technician explain how the moisture is making its way into your system. Even though there might be parts of the system that aren't easily accessible for an inspection, you can get a good idea of where the moisture is entering into the system. Finding out where the mold is growing inside of the system is important for preventing it from coming back time and time again.
– Take the necessary precautions to prevent mold from growing in the first place. To maintain proper air quality inside of your home and keep the symptoms of asthma at bay, you need to find a means of preventing the mold from coming back into the system. Once you have an air duct cleaning Jacksonville Beach FL, you need to take things to the next level with preventing the mold from reoccurring.
Maintaining Indoor Air Quality with a Cleaning Service
If you feel that your system is going to benefit from air duct cleaning Jacksonville Beach FL, make sure to follow a few of the tips outlined below to ensure the cleaning is done right each and every time.
– Research any chemical treatments that are going to be used before you agree to them.
– Check the references for the company you are considering hiring. You want to make sure you are comfortable in who you are letting into your home to handle the job. Ask other customers how good the company did and whether they noticed a difference in asthma or other conditions inside of their home. Having clear expectations of the cleaning process is important.
– Make sure the company is in compliance with the guidelines set forth by the National Air Duct Cleaner's Association.
– Sign a written outline of what tasks are going to be performed and what the total cost is going to be before any cleaning begins around your home.
Being informed about the air duct cleaning Jacksonville Beach FL process is one of the biggest things you can do to protect yourself as a consumer and the health of your home.  By taking the time to investigate the various components of duct cleaning, you can make the absolute best choice on how you can improve the quality of air inside of your home without a lot of time and effort.